Home Equals
Habitat for Humanity Uganda is advocating for equitable access to adequate housing in informal settlements like Katanga slum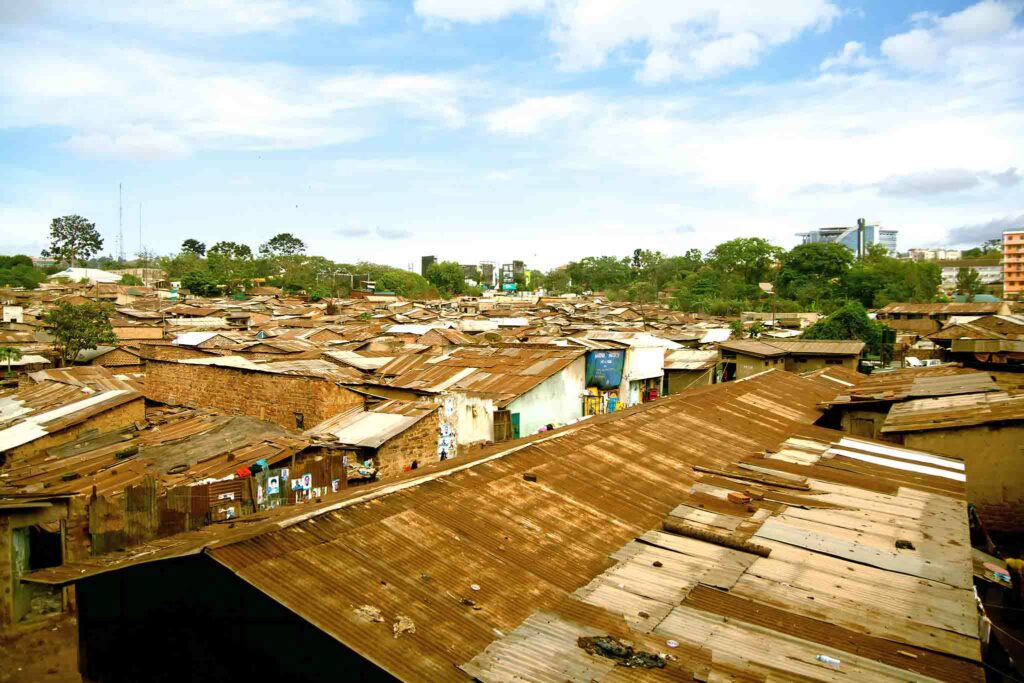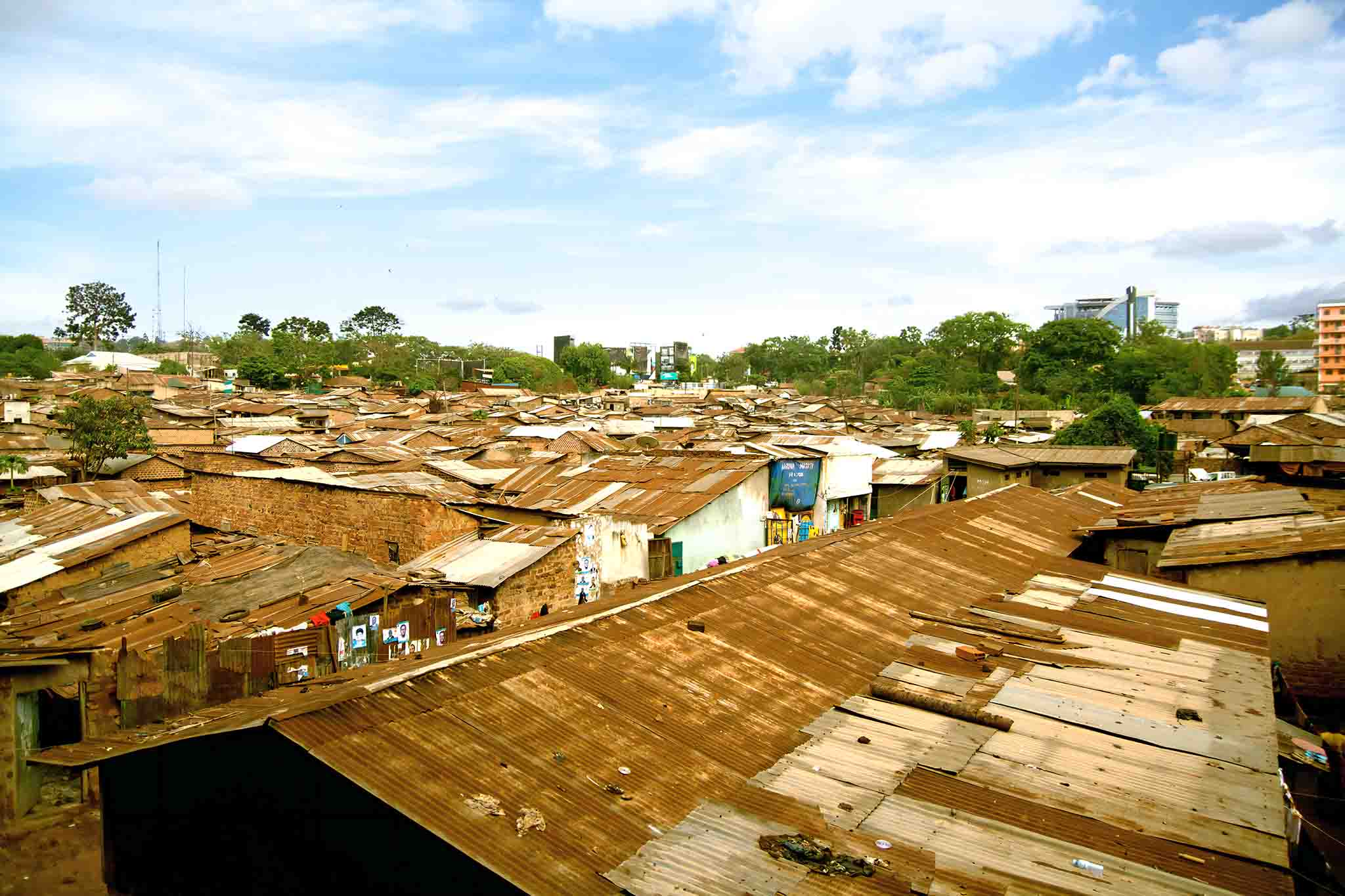 Kamwokya and Nsooba slums are some of many informal settlements in Uganda.
This is one of many such informal settlements that shall benefit from our targeted interventions in policy change, basic services provision, innovation, and so much more
Challenges faced by informal settlements in Uganda
Uganda's Informal settlements are characterized by small and congested housing units, poor water and sanitation facilities and very prone to diseases and epidemics. A recent report has indicated tenure security augmented by various often de-linked policies as a key barrier to achieving equitable housing for individuals in informal settlements. Most of the inhabitants are informally employed with much concentration placed on individual pursuit for personal survival than group collaboration to achieve outcomes for better conditions. Available literature indicates that up to 71% of the people within informal settlements access water from a public water point such as a tap and that they spend up to 10% of their income on water. Learn more about the Home Equals campaign around the world on our global Home Equals hub
Why is Home Equals important in Uganda
Home Equals provides Habitat for Humanity Uganda an opportunity to leverage its 40 years' experience in the country's housing sector. Emerging trends such as the Uganda's urbanization rate of over 4%, the country's young population (one of the highest globally) and the urban population growth rates, places Uganda at the heart of a housing crisis. Home Equals Campaign comes at a time when over 60% of Uganda's urban population equivalent to over 6.8 million people live within informal settlements across more than 10 cities.
Ugandans in urban centers living in informal settlements
An equivalent of over 7m Ugandans in over 10 urban centers living in informal settlements
Habitat for Humanity Uganda is advocating for the implementation of the government policies related to housing specifically the Uganda National Housing Policy, the National Slum Upgrading Strategy and Action Plan, and the National Land Use Policy all of which have a great impact on housing in informal settlements.  HFHU will undertake strategic engagements with Members of Parliament; the Ministry of Lands, Housing and Urban Development, and the housing key stakeholders. Campaign efforts will also be directed at land governance and transformative leadership in land matters through capacity building. Other efforts will include empowering local council information representatives as champion teams termed "Edobbozi Lya'Wabuligyo" or loosely translated as 'common person's voice' to mobilize and advocate for essential basic services lobbying, access and maintenance within informal settlements.
Home Equals at work in Uganda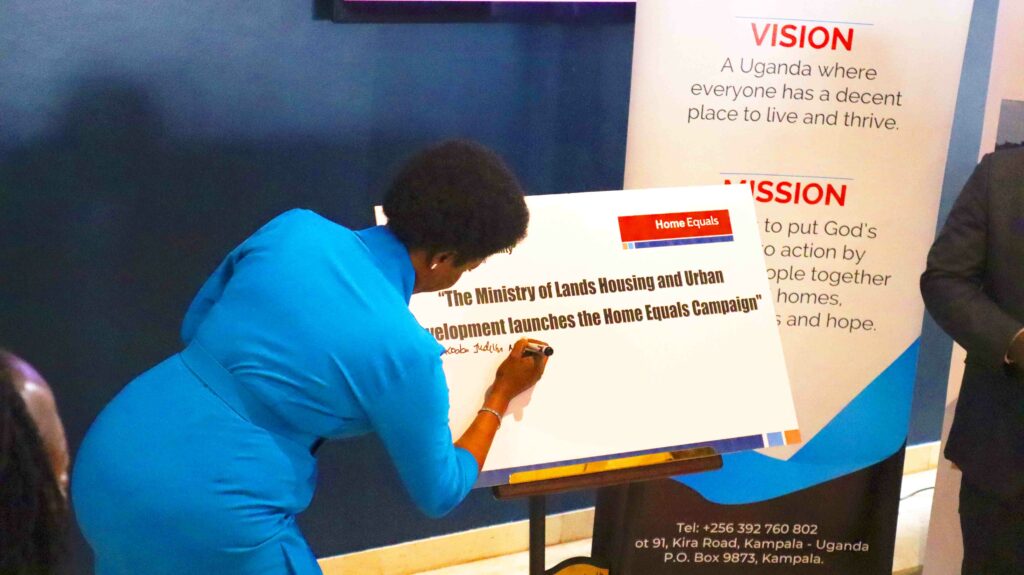 Home Equals Campaign Launch
The Home Equals Campaign launch occurred on 14th June 2023 presided over by the honorable Minister of Lands, Housing and Urban Development, Hon. Judith Nabakooba. This launch, held at Golden Tulip Hotel on the 14th of June 2023 was also graced by inhabitants of some of the targeted informal settlements who shared the challenges they face simply because of the places they live.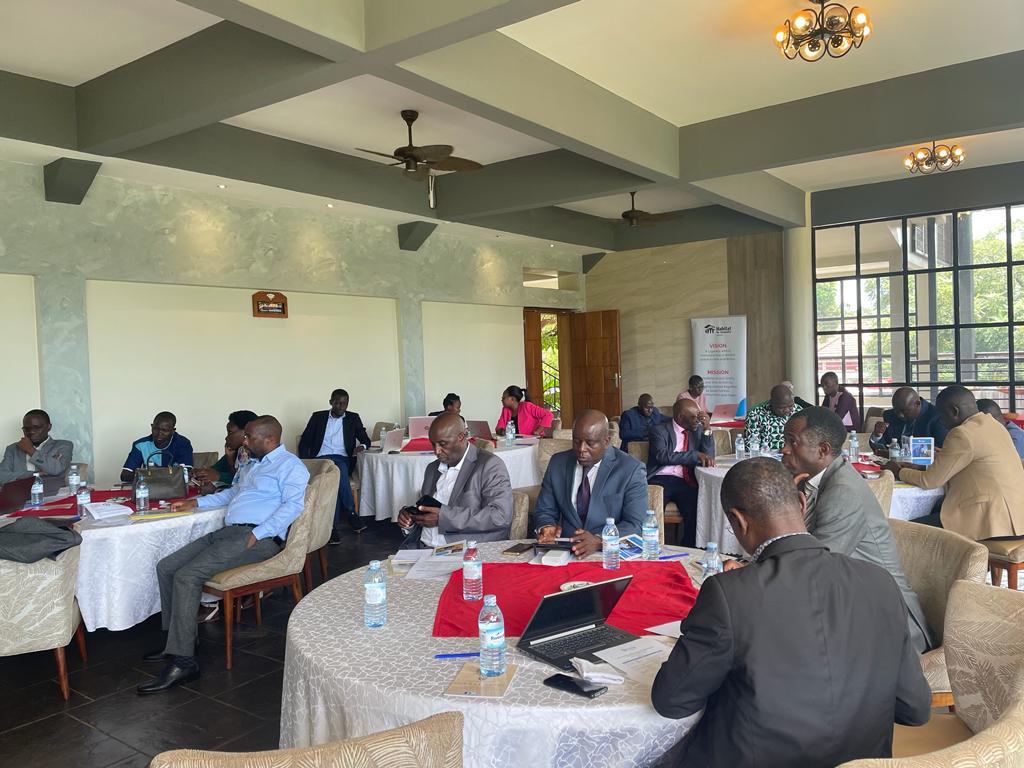 Home Equals Inception meeting with the Parliamentary Committee on Physical Planning/Infrastructure engaged Parliamentarians on housing issues in Uganda. This inception meeting held at Fairway Hotel on the 26th of May 2023 aims at having policymakers partner with stakeholders to solve among other things, the growing lack of decent urban housing as well as informal settlements related challenges in Uganda.
Report: Analyzing the housing sector policy instruments in Uganda
In this report, the policy review provides vital insights into Uganda's current housing policy and legal framework through a critical analysis of the relevant tools supplemented by the perspectives of key actors in the housing sector. As the findings suggest, Uganda has a relatively good foundation and well-elaborated vision to address the housing challenge.
The time to act is now. Without coordinated efforts, the challenges facing people in informal settlements in Uganda will continue to grow.
Proportion of urban population living in informal settlements
All stakeholders in the housing sector can now reach policy makers directly after the official launch of the email address for the Parliamentary Forum on Housing. The establishment and operationalization of this forum was one of the key objectives of the HomeEquals Campaign