---
Brent Potts joined Habitat for Humanity in 2015 as the National Director for Uganda. Born and raised in Canada Brent shifted to Africa in 1994 to help re-build schools in Rwanda after the genocide. In the 20+ years since then he has contributed to humanitarian relief & development efforts in over 10 African countries & conflicts including the Liberian civil war, the Darfur conflict in Sudan, and the LRA conflict in Uganda. During this time he has served several international organizations including Right To Play, the American Refugee Committee, and Concern Worldwide.
Brent brings to Habitat a diverse experience and understanding of Livelihoods. He is passionate about social protection and the mbuntu ideology in community development. He is also quite fond of folk music.
Having fallen in love, he re-settled in Uganda and married his wife (Irene). Together they are raising their 4 children (Isaac, Aaron, Adrian & Alexis. Brent holds a Bachelor of Applied Science in Civil Engineering. E-mail: brentp@hfhuganda.org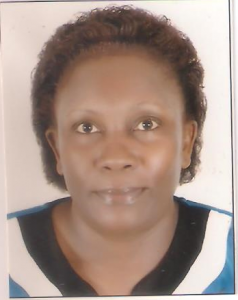 Laetitia Kiyingi is the Finance & Administration Manager for Habitat for Humanity Uganda. She is responsible for providing professional and technical accounting, financial management and administrative oversight to the organization. As a member of the Senior Management Team, she contributes to strategic planning and decision making. She is passionate about the financial sustainability of Habitat for Humanity Uganda, and has found joy in interacting with the families served during different stages of construction.
Laetitia joined Habitat for Humanity Uganda from the Y.W.C.A   where she worked for 2 years. Prior to joining Y.W.C.A she worked as Senior Account and as Administration Manager in Faulu Uganda Ltd, for 9 years before it was licensed as a bank – now known as Opportunity Bank Uganda.  She also worked as Accountant with AMREF for 8 years before she joined Faulu Uganda Ltd.
Laetitia holds a Bachelor of Commerce degree in Accounting from Makerere University and her post graduate qualification is in Financial Management from Uganda Management Institute.
Laetitia is a Rotarian and is married and resides in Kyanja, Kampala with her family.  e-mail: laetitiak@hfhuganda.org
G
ilbert Omeda has been the HFH Uganda Vulnerable Group Manager since May 2011. Before joining Habitat, he worked for The African Network for the Prevention and Protection against Child Abuse and Neglect, (ANPPCAN-UGANDA CHAPTER), and Arbeiter Samariter Bund an International non-Profit Humanitarian Organization (ASB).
He is a development management professional with expertise in social protection, Child Rights, HIV/AIDS, sexual and reproductive health and rights, gender-based violence, peace building and conflict transformation.
He is a committed member of St Peter's Church of Uganda, Kireka and is engaged to a beautiful lady.He holds a Post Graduate Diploma in Project Planning and Management of Uganda Management Institution (UMI).  Currently he is conducting research towards his Master's Degree in Social Sector Planning & Management with Makerere University Kampala.  e-mail: gilberto@hfhuganda.org
Deogratius (Deo) Mugabo serves as the Housing Microfinance Manager at Habitat for Humanity Uganda since February 2011.  Previously he worked with Uganda Finance Trust MDI Limited for 10 years in various capacities.  He was part of the team that transformed UFT from a microfinance institution in 2005 to a Microfinance Deposit Taking institution regulated by the central bank.
He develops methodologies, designs housing microfinance products and implements them through branch networks.  In doing this he conducts market research, and pilots the products with an emphasis on providing affordable housing finance options for the poor.Deo is qualified with a Bachelor of Commerce Degree from Makerere University Kampala (MUK), A post Graduate Diploma from Uganda Management Institute (UMI). e-mail: deogratiusm@hfhuganda.org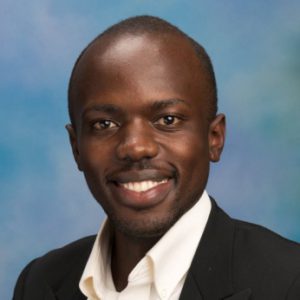 With a background in Economics, James Kakeeto has, since 2008, worked in the energy access sector, mainly focusing on business and market development to ensure sustainable market systems in energy access that bring together private and public actors in this space.
James studied at the University of California, Davis under the Mandela Washington Fellowship's 2016 cohort, where he studied Pathways to ZeroNet Energy covering policy, regulation, business and entrepreneurship approaches to renewable energy, energy efficiency, and climate change.
Currently, James serves as Market Systems Manager and Ron Terwilliger Fellow, at Habitat for Humanity Uganda, where supports market facilitation efforts of the organization in the housing and energy sectors through supporting housing value chain market actors..
Prior to this, James was a private energy consultant in the renewable energy and climate change fields, and worked with the Belgian Development Agency as a CDM Project Officer where he supported partners in carbon finance project development and monitoring under the CDM Capacity Development Programe, and Business Development Officer at the East African Energy Technology Development Network where he supported market and business development activities to energy SMEs, with the aim of improving their capacity to reach more underserved markets with modern, affordable and renewable energy technologies. Email:jamesk@hfhuganda.org