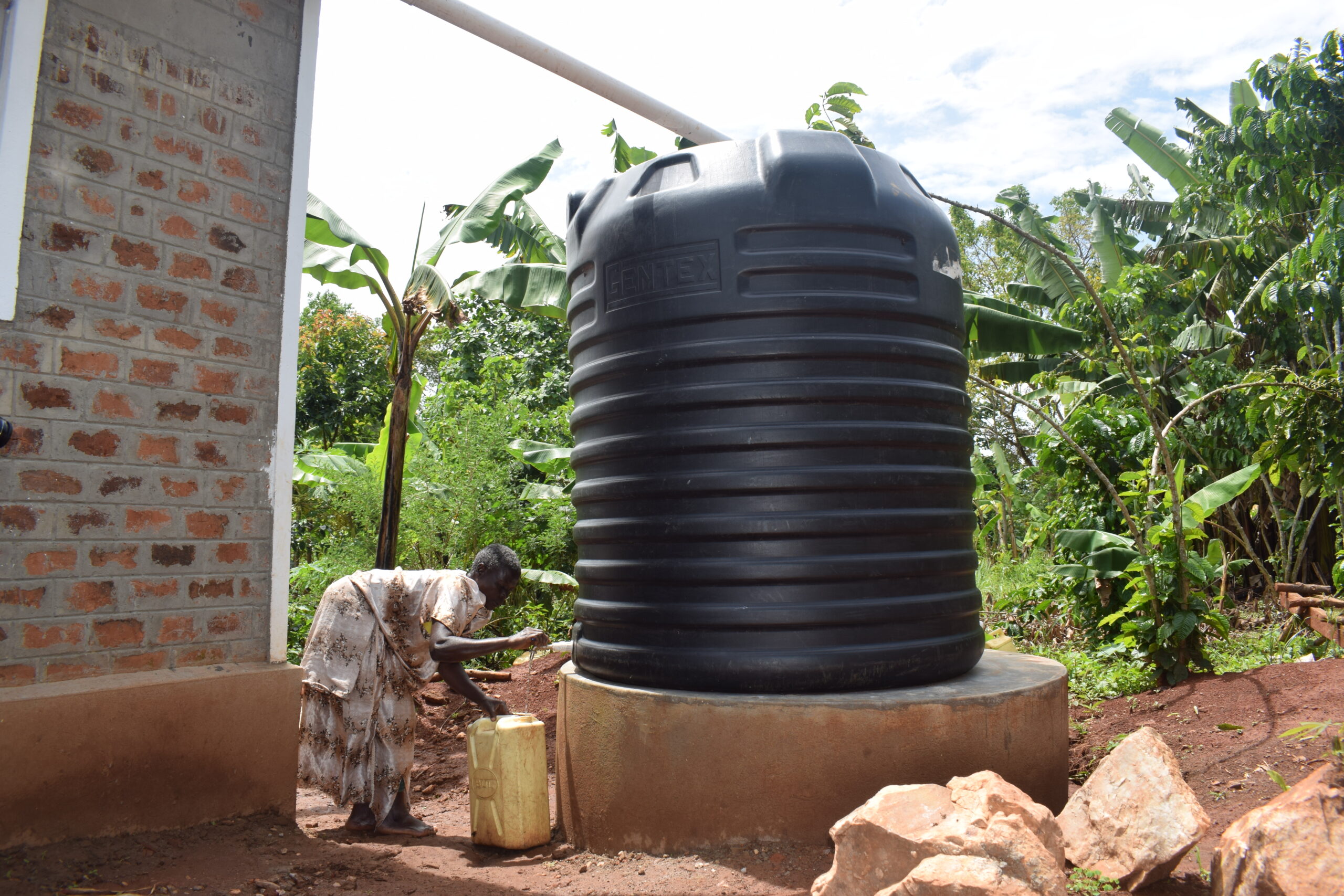 Namusisi and her family get a new house
93-year-old Namusisi is a widow taking care of her late daughter's children in Busunga Village, Buikwe District. Due to her old age and back pains, Namusisi can't stand straight. The family of 4 lived in a one-roomed mud and wattle house that served as a kitchen as well with no windows and ventilation, roofed with old rusted leaking iron sheets supported by logs of wood, and mud floor.
"I was deeply worried whenever it rained, I couldn't sleep at night. I thought the walls would collapse on us or the roof which was only supported by wood would be ripped off.  "With my age, I can only struggle to look for food' Do you think I would even afford to repair the house or the roof No! No way?" The little farming of food crops and coffee just help to get school fees and food to the table."  Namusisi noted
Looking at the house and the surroundings of the place they were living in and the holes in the walls of the house, it was quite evident that the family was prone to reptiles like snakes.
Namusisi was nominated for shelter support by the community and the local council chairperson. Today the family has been supported with a complete home that comes with a 3000 litre water tank, a ventilated improved pit latrine and shower stall. The addition of the water tank means that they can spend more time studying and less time fetching water for the family. The new Ventilated Improved Pit latrine has given the family the dignity and privacy that they need.
"I am very happy with the new house, my children have enough space in the house, the house is very clean and strong we will no longer have sleepless nights during rainy season; whenever it rained the neighbors would come to check whether we were safe. Habitat you have changed my life! I am so grateful. ".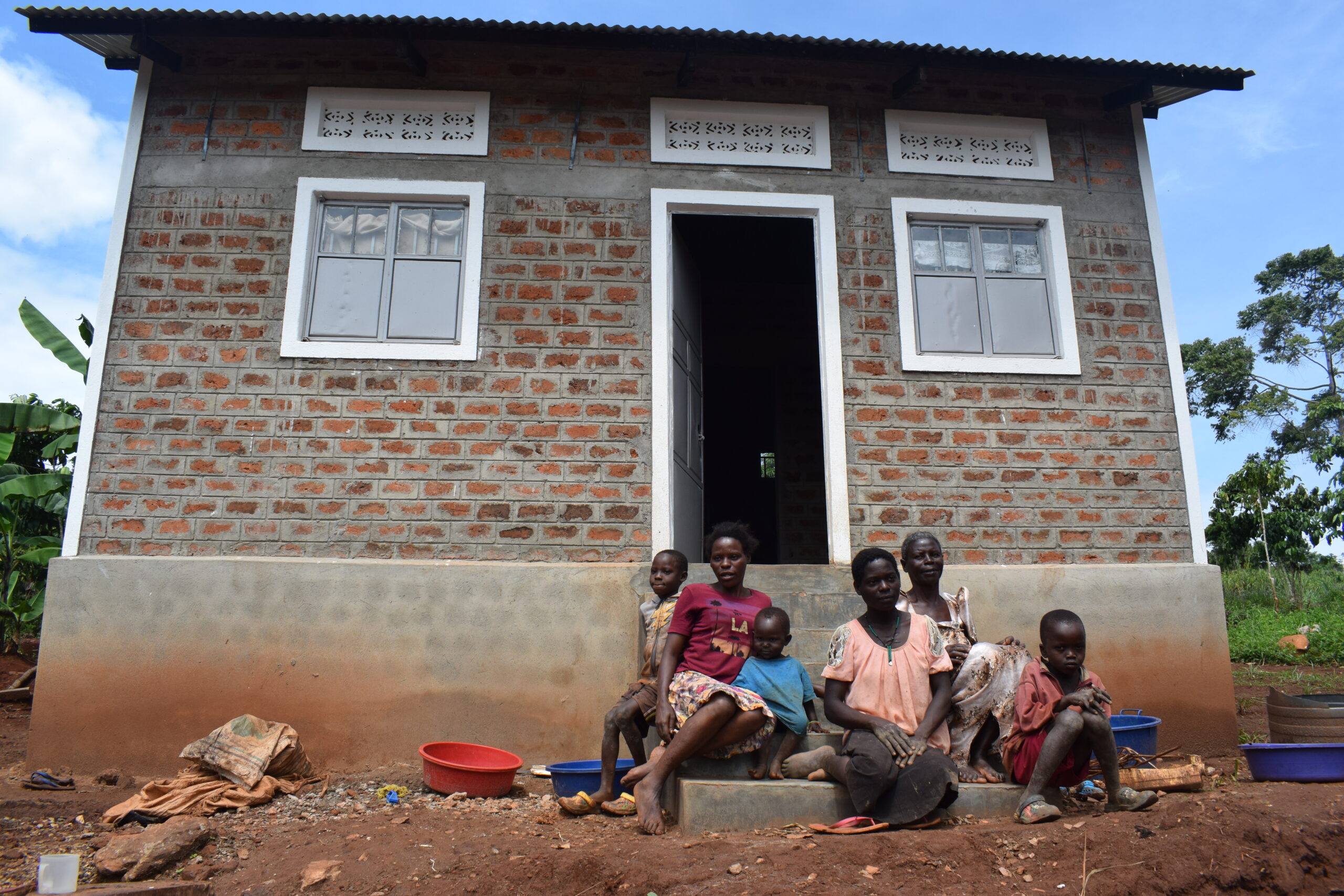 Another thing I now know from your trainings is Malaria awareness and prevention, I learnt on the causes and prevention of Malaria. On top of that I received 5 mosquito nets from Habitat and we now sleep in mosquito nets; and my children no longer fall sick of malaria like they used to, I use that money now for other needs at home now, "narrated Namusisi.
Malaria is one of the top 10 causes of death in Uganda (Source: CDC ) and sleeping under a treated mosquito net reduces one's chances of contracting it.