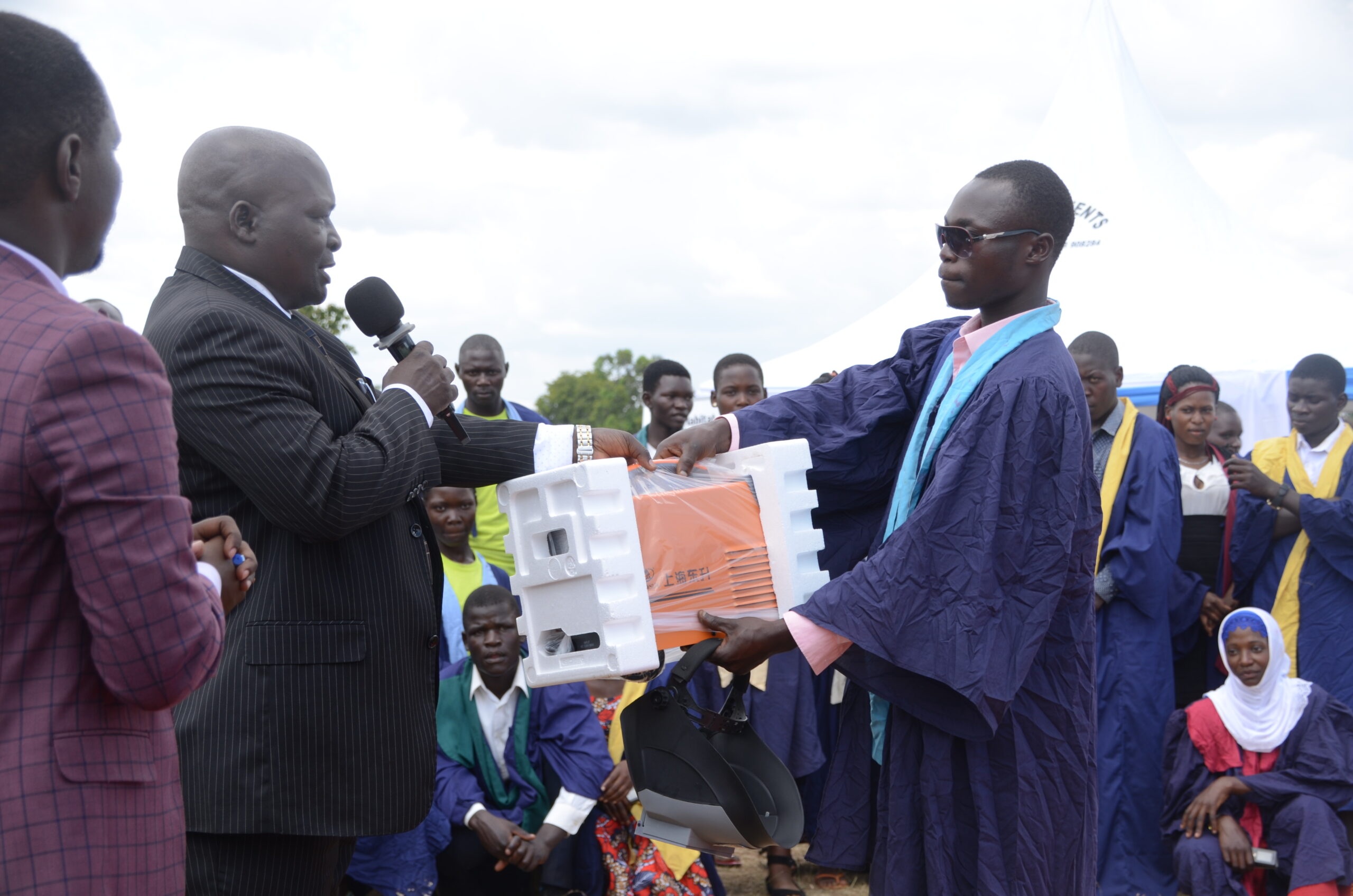 James' welding business is supporting his family
22yr old James is from the family of Gayimba Monica that benefited from Habitat for Humanity Uganda's Orphans and Vulnerable Children in 2017.
This program is now currently the Vulnerable Group Housing Program where a family is supported with a new house with Ventilated Improved Pit latrine, a shower stall, and a 3000liter rainwater harvesting tank. One youth who may have dropped out of school is also enrolled on
a vocational institute with the aim that the youth can be able to support their families. Upon completion, the youth is given a start up kit in the relevant field.
In 2013, James' dreams to complete the Primary Leaving Examination (PLE) were shattered because of his father's chronic illness that prevented him from paying his son's school fees.
In the local community where James lives, he saw an opportunity that many had not ventured into; people would travel over 200km to Iganga town to buy and repair the metallic doors & windows for their houses.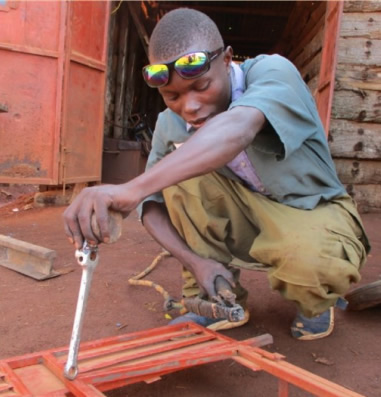 When an opportunity presented its self for the vocational skills training, he opted to study Welding & metal fabrication in the 2017 intake. The four months training at Pioneer Technical Institute attained him a certificate from the Directorate of industry training (DIT) in welding.
'I don't know where I would be today, if it wasn't for you, Habitat! I am now able to support my mother with basic needs, treat my sick father, and at the same time been supporting my sisters and brothers with school fees and other scholastic materials.
My life , no our lives have all changed, personally, I have gained a lot experience working with HFH Uganda's local contractors for 6 months on 2 contracts in Kiryandongo and Kumi districts. My happiness moment was when I first made about one million five hundred thousand shillings the equivalent of about 400USD. This made me believe I could make more and pushed me even harder.
Today I have currently established my own workshop with the support of my uncle in Mpungwe Sub-county Mayuge District.