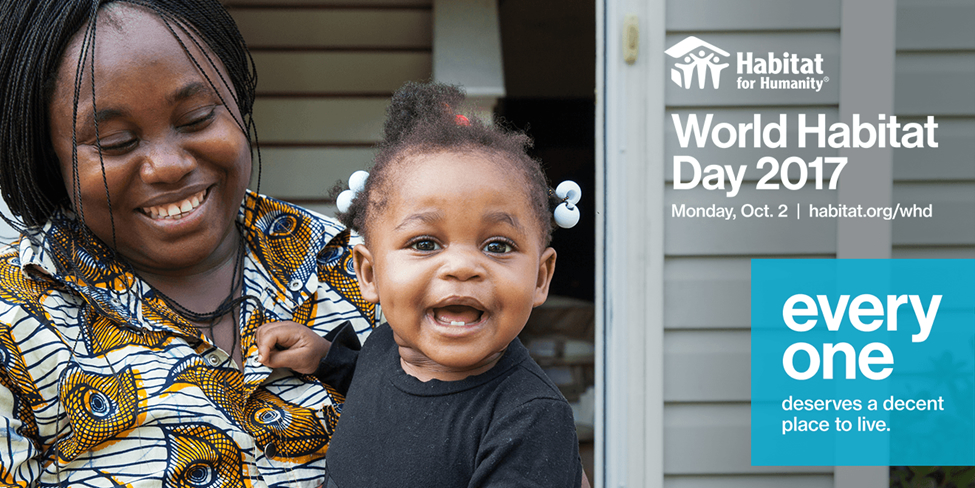 Start date: 02-10-2017
End Date: 02-10-2017
Venue: Mbale Municipality
Address:

The United Nations has designated the first Monday of October of every year as World Habitat Day. The purpose of World Habitat Day is to reflect on the state of our towns and cities, and on the basic right of all to adequate shelter. It is also intended to remind the world that we all have the power and the responsibility to shape the future of our cities and towns.
Every year Habitat for Humanity joins our partners around the world to rededicate ourselves to recognizing the basic right of everyone to adequate shelter. Habitat for Humanity asks everyone to join together as one global network in communicating the message that every one of us deserves the opportunity for a better future, and that a decent place to live can remove barriers to opportunity, health and success that might have been part of a family's life for years, and in many cases for generations.
This year's World Habitat Day will be commemorated on Monday 2 October 2017 in Mbale Municipality. The event is being organized by Ministry of Lands Housing and Urban Development.